Bali is an Indonesian island known for its forested volcanic mountains, iconic rice paddies, beaches, and coral reefs. The island is home to religious sites such as the cliffside Uluwatu Temple. To the south, the beachside city of Kuta has lively bars, while Seminyak, Sanur, and Nusa Dua are popular resort towns. The island is also known for its yoga and meditation retreats.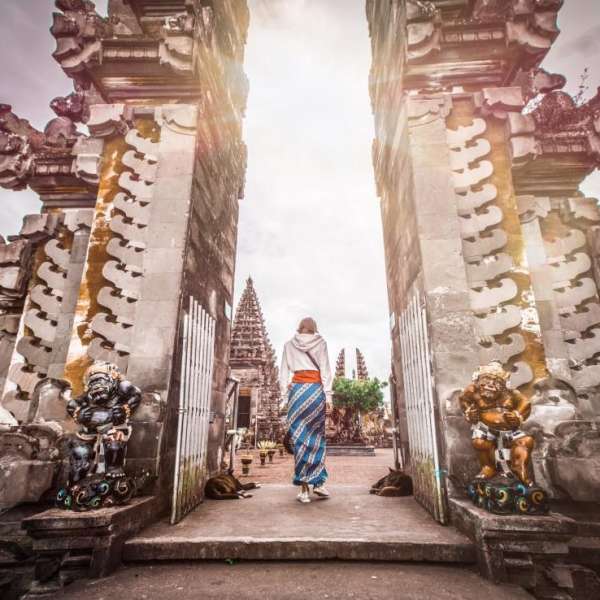 The southern tip is also world-renowned for its prime surfing spots such as Padang Padang and Uluwatu. Further inland is Ubud, a hill town known for its spa treatments, yoga, and ecotourism, which may include a trip to a monkey preserve. Ringing the island are coral reefs teeming with sea life, making it a hot spot for scuba diving. You can also get a taste of Balinese culture at a gamelan percussion performance or at one of the thousands of Hindu temples, which feature intricate sculptures and regular festivals
Book your Bali tour package from the leading destination management company of Bali (Indonesia) at an unbeatable price.